Pregnancy and Fertility Package
Everything you need to improve your fertility with a Keto diet! Plus Lifetime access!
Lifetime access to the package plus 30 days platinum membership, Kids ebook and Health Assessment.
Complete Package for Fertility and Pregnancy
You get everything you need to succeed! You can make your own interactive meal plans with grocery lists or use the included 4 weeks of keto meal plans. How to improve hormone balance.  This package also includes a Health Assessment for a comprehensive personalized supplement plan. Plus 4 weekly Live webinars with Maria and Craig to get all your questions answered and much more!
You also get 4 weekly live webinars with Maria and Craig to get all their questions answered.
Amazing Videos and Content
Over 75 videos including detailed science and biology of how our bodies work. Also includes information about our hormones, fertility and more.
You also get a Health Assessment ($149 value). This is a comprehensive online assessment where Maria hand picks a supplement plan for your bodies needs.
You also get a copy of our Kids Cookbook! The Art of Healthy Eatin – Kids ($12 value).
" I just wanted to thank to Maria Emmerich and Craig Emmerich. I bought their fertility and pregnancy package while we were trying to conceive another baby. Amazing info and the supplement list I needed that you can't get from your doctor. We got pregnant with twins and Thank God I had a healthy pregnancy overall. I believe those supplements Maria and Craig suggested just were enough to keep my body healthy besides Maria's recipes. I wish I knew Maria and Craig while I was pregnant with my first. Again, thank you!!"

Dilek
"Thank you for being such an inspiration! I have keto to thank for this little girl... 2.5 years of infertility treatments and she came naturally after quitting treatments and starting keto. <3"

Jessica
"Keto is what allowed me to give birth to my miracle baby 6 weeks ago after an 8 year infertility battle and multiple rounds of failed IVF. Doctors said we should look into donor embryos due to my age and the multiple losses/failures. Decided to try keto to help lose the weight I gained from IVF meds, and to help with my pcos, and I was able to get pregnant naturally after a few months at age 37. Your books helped make keto easier to stick to with all the amazing recipes!"

Jessica
" I can share my amazingly awesome keto pregnancy! With my first baby I had severe nausea, blood sugar issues, and anemia due to eating fruit and whole grains. It was so bad i had to have iron infusions. I thought eating iron fortified cream of wheat was the way to go. Wrong!!! With baby 2, I was keto adapted and had an amazing experience. My recovery took about 3 days!! And my baby was healthier. The nurse would always scold me because she would see small amounts of ketones in my urine dip. I would just smile and go on about my business. Not even worth trying to explain!"

Emily
"I just had a baby 8 weeks ago and followed Maria's guidance the whole time. I had the best, easiest pregnancy I ever had! I had very minimal morning sickness and less fatigue than with the others. I had no swelling and my blood pressure was perfect. I never experienced that extreme discomfort that so many women complain of. I 100% attribute a great pregnancy to Maria's plan. I gave birth naturally to a very healthy 7lb 5oz baby boy. I'm actually sad he's the last one because my pregnancy was so wonderful."

Kelly
"Hi, there! Just a note that I have just completed a full-term pregnancy on a ketogenic pregnancy, and it was amazingly successful. I used the diet to avoid hyperemesis gravidarum, but also had an easier pregnancy in many other ways. I am now a huge fan!"

Diana
"Sooooo, excited to share with you that despite my husband's infertility issues (advised 0% chance of conceiving without assistance), we've taken 2 urine pregnancy tests that are positive!!! We fully believe that the Lord has used the keto-adapted diet, extra sleep, and husband being able to come off his ADHD medications with lots of prayer/focus from eating healthy/and a antioxidant supplement."

Aileen
"Thank you Thank you thank you! Already (after only 2 months) I feel better pregnant in my first semester than I did not pregnant eating 'normal'. "

Krissy
"Hi Maria! İ got your pregnancy plan to get pregnant and it worked so well!!! I got pregnant right away!"

Madalena (from Arab Emirates)
"Hello, I had recently purchased one of your meal-plans, my goal being to get pregnant (I have pco-syndrome) because of my work schedule (anesthesiologist, on-call nights, ect) it was a little tough to completely adhere to the keto-diet. But I managed to cut my carbs to about 50-80 grams/day and i left out all gluten and about 60-70% of my calories were fat-based (good fats) even though i was eating at least 2500 kcal a day (weight loss not being my goal) i lost 5 pounds within a week (i am 5 feet 9 inches and now weigh 130 pounds). I lost my food cravings and feel a nice satiety most of the day, and no more issues with gas or bloating and I am pregnant! Only 3 weeks into changing my diet.

Thank you so much for your advice."

Serife from Frankfurt, Germany
"Hi, Maria! This is my first keto pregnancy after having 3 children and 1 miscarriage, and it is by faaaar the easiest. I started keto to manage my PCOS, but it's not only enabled me to lose 90 lbs pre-pregnancy, but cured a fatty liver, normalized my A1C levels, cured my chronic hives, enabled me to get pregnant the very first month of trying (where it's taken years for #2 and #3) and now virtually has eliminated my nausea throughout my entire pregnancy so far (whereas for my last pregnancy I was sick and on several meds the whole 9 months).
.
I also do not have gestational diabetes this time around, where I have before. My increased energy is remarkable, and my other kids love your recipes so much, they often eat them up before I get much of them! 😂
.
Thank you so much for helping me to have such amazing health for my husband, kids, and the ministry work we do! It's completely changed my lifestyle for the better!! ❤️"

Wendy
Pregnancy and Fertility Package Outline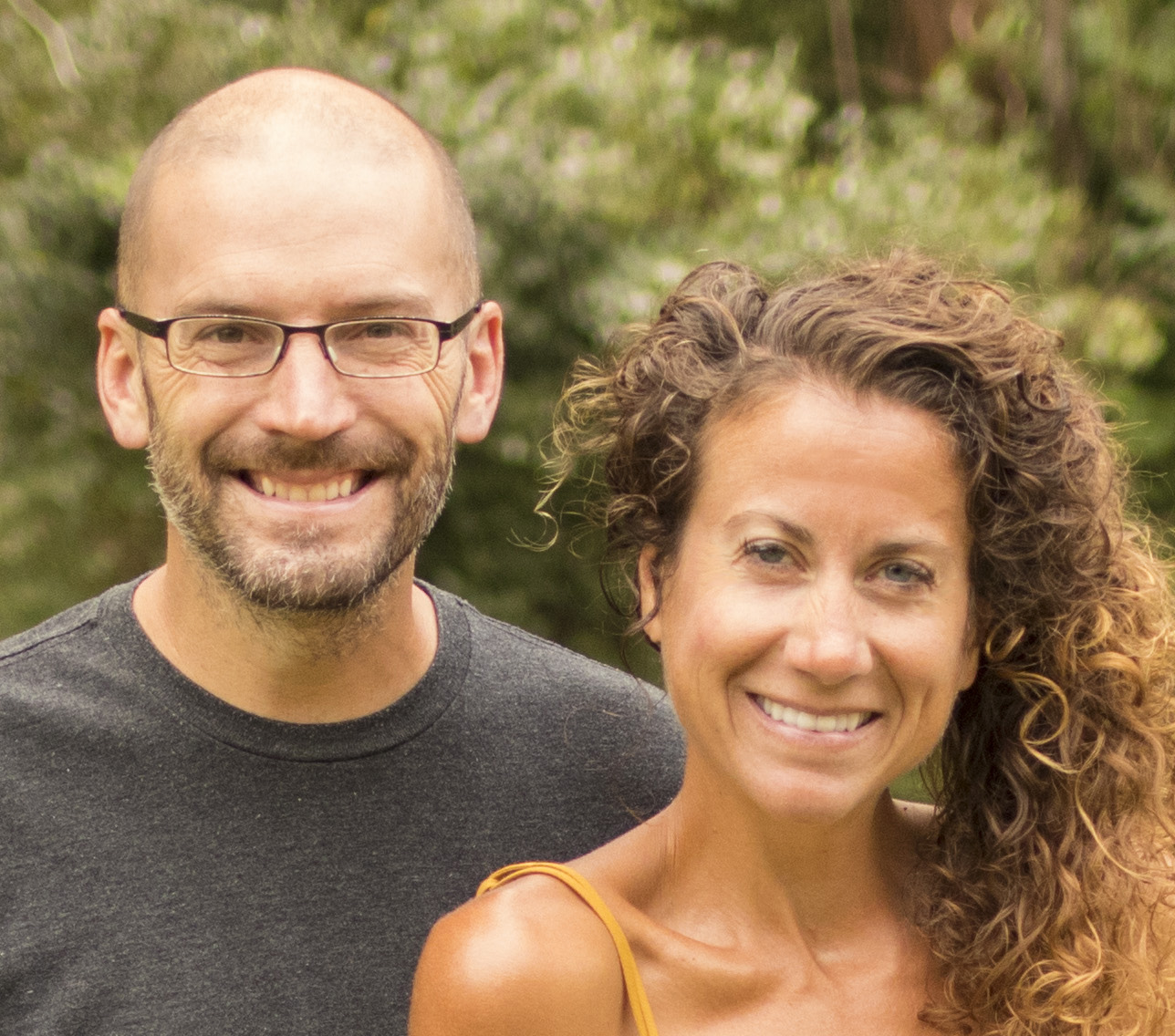 Maria is a wellness expert with over 15 years of experience in Keto and Carnivore nutrition and helping clients heal their bodies. She has helped thousands of clients around the world use a well formulated ketogenic diet to get healthy and lose weight. She is an International Best Selling Author of over 10 books and cookbooks on the ketogenic and Carnivore diet. She has an amazing ability to create incredibly tasty recipes that keep you in ketosis and burning fat for fuel using innovative ingredients
Maria has worked with one of the top fertility doctors (Dr Kiltz at CNY Fertility) to get some of the best success rates in the country by using a ketogenic diet with all his clients.
Craig has a background in Electrical Engineering and has a passion for researching and understanding how our bodies work. He is always studying the latest science behind our biology and presenting it in an easy to understand format. Craig has a passion for helping people leverage their biology to heal their bodies and address root causes of disease. He is co-author of their best selling book "Keto." and "The Carnivore Cookbook".
Pregnancy and Fertility Package
$225
Lifetime course access, 30 days support, health assessment, Kids ebook and much more!
Buy Package
If you are already enrolled in this course, just click a lesson above or CLICK HERE to keep learning!