 Keto Adapted Virtual Conference
Complete Science Based Guide to Success
Buy 60 Day Access to All the Content and Videos of the 2020 Keto Adapted Virtual Conference!
Buy Now Combines the Best of  a Summit and a Conference
Get 60 day access to all the amazing content in this conference! 12 amazing presentation, 12 question and answer webinar recordings, 12 inspiring success story interviews, supporting materials with links to studies referenced in each presentation!
Over 175 Years Experience!
We are including only the best and most experienced speakers, many with over 20 years of experience with keto and low carb. No worrying about misinformation in this program, only the most experienced science based information.
You get 12 incredible presentations and Q&A recordings about a wide range of topics. From protein to performance, cholesterol, diabetes, dental health, sexual disfunction, protein sparing modified fasts, weight loss and much more.
Get unlimited viewing of all the videos and content for 60 days. You can a full month to absorb all the amazing information. Believe me, some of these presentation you will want to watch many times!
Speakers
Click on the photos to see speaker details.
Steve Phinney has spent 45 years studying diet, exercise, fatty acids, and inflammation. He has held academic positions at the Universities of Vermont, Minnesota, and California at Davis, where he achieved the rank of full professor, now emeritus. He is currently co-founder and Chief Medical Officer at Virta Health. Dr. Phinney has published over 90 papers and 4 books, and he is a pioneer in the science of nutritional ketosis. He received his MD from Stanford University, PhD in Nutritional Biochemistry from MIT, and did post-doctoral training at the University of Vermont and at Harvard.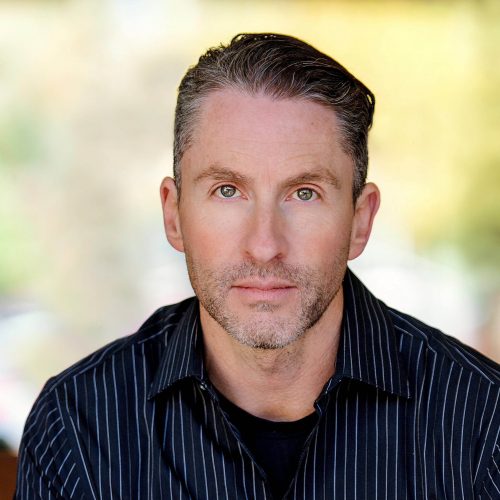 Dr. Ted Naiman is a board-certified Family Medicine physician in the department of Primary Care at a leading major medical center in Seattle. His personal research and medical practice are focused on the practical implementation of diet and exercise for health optimization. He is the author of 'The PE Diet'.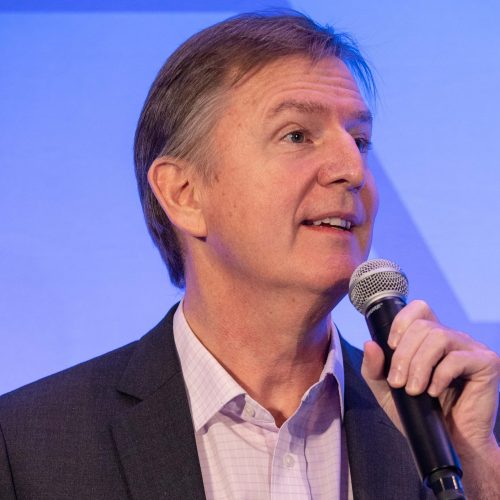 Dr. Westman is an Associate Professor of Medicine at Duke University. He is Board Certified in Obesity Medicine and Internal Medicine, and founded the Duke Keto Medicine Clinic in 2006 after 8 years of clinical research regarding low carbohydrate ketogenic diets. He is Past-President and Master Fellow of the Obesity Medicine Association. He is an editor of the textbook: Obesity: Evaluation & Treatment Essentials, and author of the New York Times Bestseller The New Atkins for a New You, Cholesterol Clarity, and Keto Clarity. He is co-founder of the company Adapt Your Life, which is based on low carbohydrate concepts.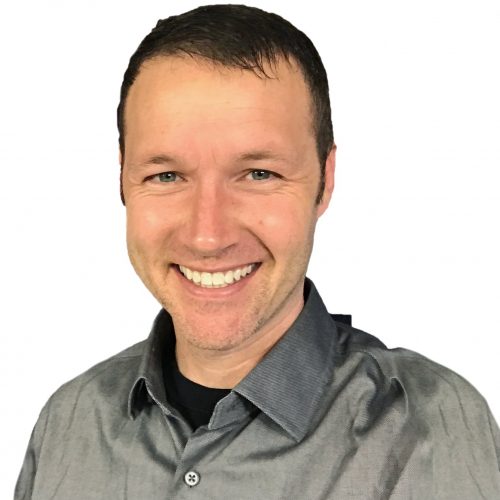 Dave is a systems software engineer. Through a personal journey, he has performed pivotal N=1 (single-patient) experiments in which he demonstrated the dynamic regulation of LDL ("bad cholesterol") by changing the macronutrient intake. His experiments have been duplicated by many of his followers. Feldman has been instrumental in defining and explaining lean mass hyper-responder (LMHR), a clinical situation in which lean and athletic individuals see a dramatic increase in LDL when they adopt a low-carb lifestyle.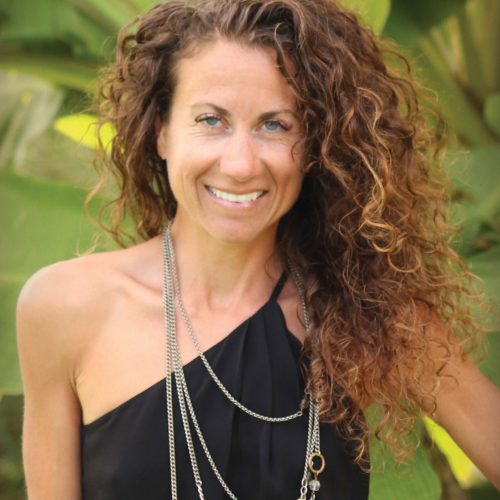 Maria Emmerich is a nutritionist who specializes in the ketogenic diet and exercise physiology. She struggled with her health and weight throughout childhood which lead her to become such a passionate nutrition expert. "My goal is to help transform people's lives and start living again!" Maria specializes in brain neurotransmitters and how food can increase mental wellness. Her expertise has sent her around the World speaking about ketogenic diets.
She is also an International Best Selling author of several books including "Quick and Easy Ketogenic Cooking" and "The 30 Day Ketogenic Cleanse". She also authored 10 other books including several cookbooks and 3 nutritional guide books including the best-selling book "Keto." Some of her readers include, Halle Berry, Valerie Bertinelli and Al Roker.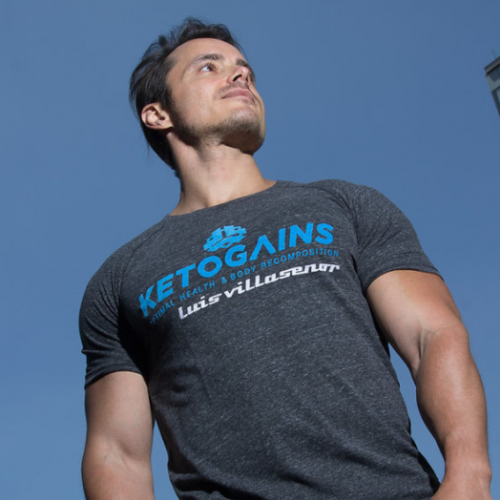 Upon discovering ketogenic diets in 2001, Luis has been on a low carb regime ever since, which he has used to favorably recomposition his body and improve his health. Luis is regarded as one of the most experienced and knowledgeable persons on Low-Carb / Ketogenic dieting, and is the "go to guy" when applying a Low-Carb diet for Bodybuilding and Strength Training by well-known and respected insiders, leaders, influencers of the low carb/paleo and general fitness community such as Robb Wolf (The Paleo Solution & Wired to Eat), Menno Henselmans (MennoHenselmans.com), Mark Sisson (Mark's Daily Apple, Primal Health), Danny Lennon (Sigma Nutrition), Kris Gunnars (Authority Nutrition), Dr. Ted Naiman, Kamal Patel (Examine.com); Sergio Espinar, Marcos Vazquez, among many more.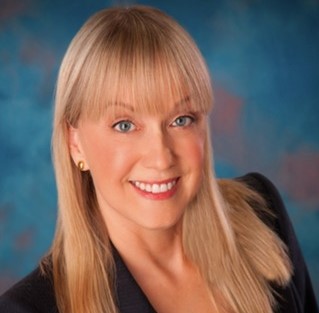 I am a child and adult trained psychiatric physician with a special interest in regaining our physical and mental health through nutrition and sleep. I recently celebrated 20 years of practice over a wide range of clinical settings, including military and community mental health settings and psychiatric residential treatment facilities for children, adolescents and adults. In the course of my career I've published a number of textbook chapters, among them 'Nutritional Aspects of Psychiatry' for Child and Adolescent Psychiatry: The Essentials (Cheng and Myers, 2011). Over the past 13 years I added metabolic management to my practice. My current setting is private practice in West Linn, Oregon where I sees children, adolescents and adults. I'm a Fellow of the American Psychiatric Association (FAPA), with membership in the Nutrition and Metabolism Society and The American Academy of Sleep Medicine, I evaluate and treat patients with a holistic approach to psychiatric care.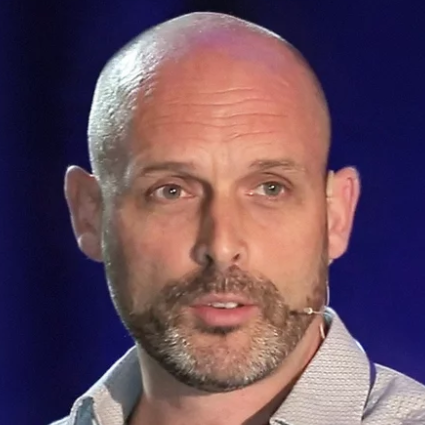 Ivor Cummins BE(Chem) CEng MIEI PMP completed a Biochemical Engineering degree in 1990. He has since spent over 25 years in corporate technical leadership and management positions. His career specialty has been leading large worldwide teams in complex problem-solving activity.
Since 2012 Ivor has been intensively researching the root causes of modern chronic disease. A particular focus has been on cardiovascular disease, diabetes and obesity. He shares his research insights at public speaking engagements around the world, revealing the key nutritional and lifestyle interventions which will deliver excellent health and personal productivity. He has recently presented on heart disease primary root causes at the British Association of Cardiovascular Prevention and Rehabilitation (BACPR). He has also debated Irish Professors of Medicine on stage, at the annual conference of the Irish National Institute of Preventative Cardiology (NIPC).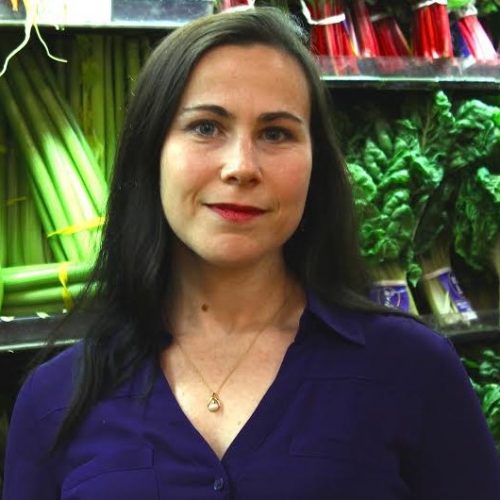 Amy Berger, MS, CNS, is a U.S. Air Force veteran and Certified Nutrition Specialist who specializes in helping people do "Keto Without the Crazy."™ She has a master's degree in human nutrition and writes about a wide range of health and nutrition-related topics, such as insulin, metabolism, weight loss, diabetes, thyroid function, and more. She has presented internationally on these issues and is the author of The Alzheimer's Antidote: Using a Low-Carb, High-Fat Diet to Fight Alzheimer's Disease, Memory Loss, and Cognitive Decline, and The Stall Slayer: Seven Roadblocks to Keto Fat Loss and What to Do About Them.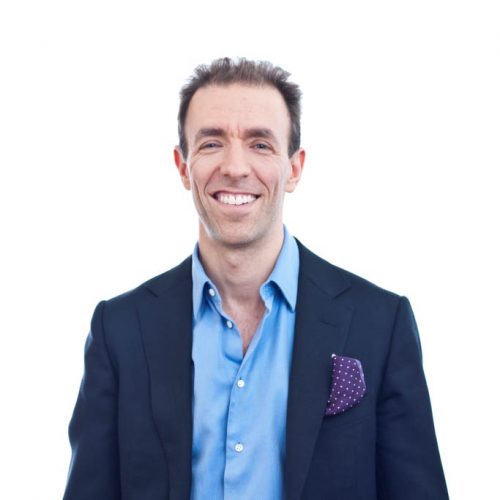 James is an award winning UK Dentist who leads a team at Bow Lane Dental Group in the city of London, which he founded in 2001. He has twice been listed in Private Dentistry's poll of the top 20 Elite Dentists in the UK in 2011 and 2012. He has been voted the most influential person in Dentistry in the UK in 2011 & 2012 by trade magazine Dentistry.
His first book Brush, about work life balance in Dentistry, is a number one best seller on Amazon and all the profits go to the charity Dentaid. He is also the founder of the charity Rewards Project, committed to changing how we reward our children, which he is particularly passionate about because he has three children. His second book, a cookbook called 'Kick Sugar' helping people to reboot their taste buds is just out. His mission is to help the world to kick sugar.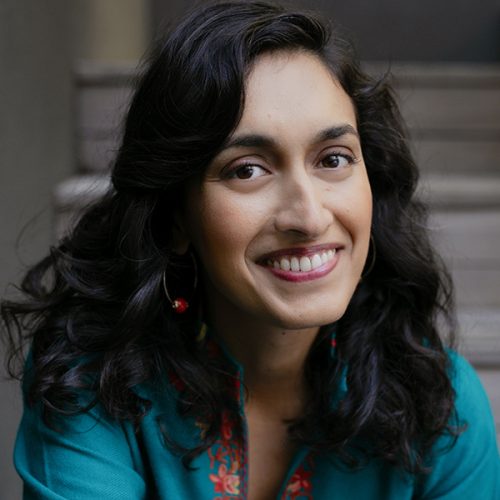 Dr. Priyanka Wali is a board-certified Internal Medicine and Obesity Medicine physician who comes to you with an open heart and a sharp mind ready to heal from all aspects. She graduated from the University of Southern California cum laude as an undergraduate in Los Angeles and continued her training there for medical school. She completed her residency in Internal Medicine at California Pacific Medical Center in San Francisco. She is a nationally recognized expert on the ketogenic diet as well as the ketogenic diet educator for patients with diabetes involved in the DELISH Trial at the University of California San Francisco's Osher Center for Integrative Medicine. Her philosophical approach to medicine stems from holistic concepts, primarily that "Food is Medicine" and many medical illnesses arise from disconnection of natural-occurring phenomenon. For patients suffering from prediabetes, diabetes, metabolic syndrome, sexual dysfunction, polycystic ovarian syndrome, fatty liver, insulin resistance, or irritable bowel syndrome, she is adept at implementing dietary therapies to reverse those conditions. While she understands the importance and necessity of guide-lined based therapies, she believes medicine, at its core, is a personalized process. The best medicine is individualized medicine and this takes time, patience and most importantly a human connection. She is particularly interested in health optimization for individuals of all ages and demographics and has a passion for solving medical conundrums. Whether this involves optimizing your health prior to starting a family/conceiving or addressing a medical ailment that has been persistent and unsolved after seeing many providers, Dr. Wali is committed to meeting your healthcare needs in many ways. While she covers her bases as a practicing physician, Dr. Wali also believes laughter is the best medicine. In her free time, she is a touring stand up comedian and has performed all across the United States and abroad. She has been featured by Refinery 29 as "50 Female Comics You Need To Know", Cosmopolitan, Business Insider and Bloomberg.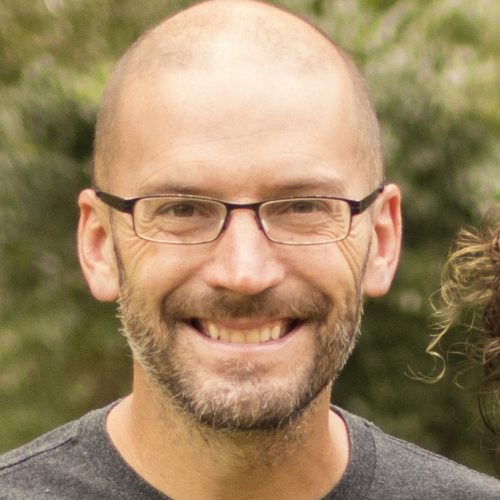 Craig Emmerich graduated in Electrical Engineering and has always had a systems approach to his work. He is also an international best selling author. He followed his wife Maria into the nutrition field and has since dedicated his time researching and looking at nutrition and biology from a systems perspective. Over the last 15 plus years he has worked with hundreds of clients along side Maria to help them heal their bodies and lose weight leveraging their biology and a ketogenic lifestyle to make it easy.
He co-authored the books "Keto." and "The Carnivore Cookbook" with his wife Maria.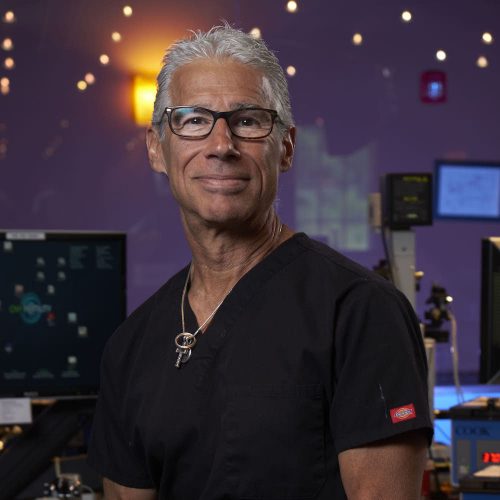 Dr. Kiltz is Founder and Director of Central New York's first successful IVF center. He is a Diplomate of the American Board of Obstetrics and Gynecology and Fellowship trained and Board Certified in Reproductive Endocrinology and Infertility.
Dr. Kiltz has special interest and training in advanced reproductive technologies, laparoscopic and minimally invasive surgery, gynecology, endometriosis and recurrent pregnancy loss. He assists and consults with clients from across the world in all areas of reproductive health and fertility. He is known for taking on the most challenging IVF cases that other doctors/centers turn away and focuses on Reproductive Immunology in the treatment of recurrent pregnancy loss, unexplained infertility and unsuccessful IVF attempts. His existing and past clients have proven to be his biggest supporters. They spread the word about CNY Fertility to all of their friends and family. Prior client referrals make up a big portion of Dr. Kiltz's new client base on an ongoing basis. He has created the fertility center that is the leader in affordable IVF as well as added support and wellness care.
A Graduate from the University of Southern California, Dr. Kiltz completed medical school training at the University of California, Davis. He interned in Internal Medicine at UCLA, and in Obstetrics and Gynecology at USC Los Angeles County Women's Hospital. After residency at the University of Colorado Health Science Center in Denver, he practiced for one year at Kaiser Permanente in California. He then went to Harbor UCLA Medical Center for a two-year fellowship in Reproductive Endocrinology and Infertility.
In the San Francisco Bay area, Dr. Kiltz practiced full time reproductive endocrinology and infertility at the Alta Bates In Vitro Fertilization Program and was on the clinical faculty at UCSF. In 1995, he and his family relocated to the Finger Lakes Region in Central New York, where he began the area's first IVF program.
PLUS Amazing Inspirational Success Stories!
Click on the photo to preview their story.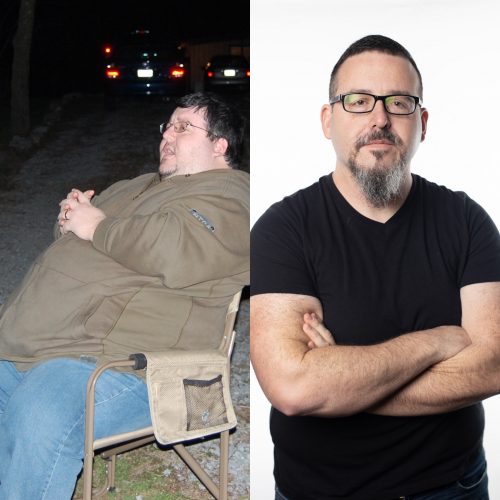 Tyler was nearly dead. Weighing in at 505 pounds and with an average blood glucose of almost 350 mg/dL, a blood pressure at near-stroke level, limited mobility, and crippling anxiety, he made the choice to change. Leveraging exercise, dietary restriction, and focusing on low carbohydrate foods, he successfully shed 295 pounds, and rediscovered his passion. Today he and Luis Villasenor run Ketogains, and have coached clients numbering over 6000. Those clients have, at last count, shed nearly 422,000 pounds, and reclaimed countless years to their lives. His passion for change and his zeal for helping others shows up in his presentations and his writings. He is currently in the process of writing a book leveraging stories from his own experiences to assist others in their pursuit of change. When he's not writing, coaching, or training, you can find him firing up his smoker and cooking various meats, hunting, fishing, reading, or writing/chatting/talking online.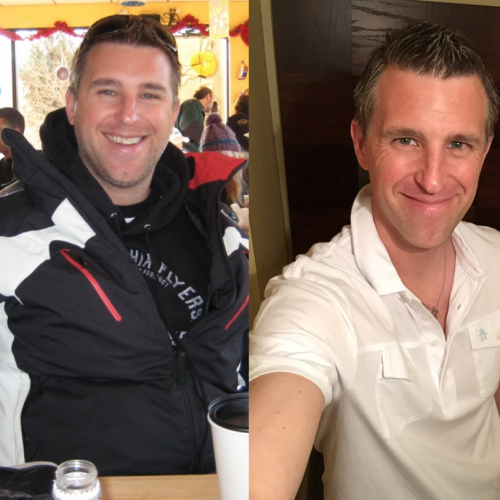 Dr. Brian Mowll is the founder and medical director of SweetLife® Diabetes Health Centers and serves clients worldwide as The Diabetes Coach™. He is a certified diabetes care and education specialist (CDCES) master licensed diabetes educator (MLDE), and was one of the first doctors to be certified to practice functional medicine by the prestigious Institute for Functional Medicine (IFMCP).
Dr. Mowll helps people with all forms of diabetes properly manage their complex health conditions. Additionally, with type 2 diabetes, pre-diabetes, and metabolic syndrome, his goal is to not just manage, but to reverse these conditions using a natural, personalized lifestyle approach.
Dr. Mowll has spent over 20 years focusing on clinical nutrition, physical activity, lifestyle management, functional medicine, and diabetes self-management education, and is widely recognized as a global leader and expert in the field. He is the host of the annual "Diabetes Summit", the #1 rated "Mastering Blood Sugar" podcast, and was named one of the top 50 functional medicine doctors in the world.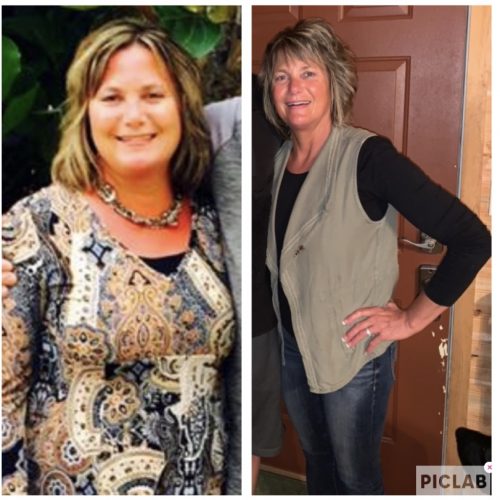 Four years ago I began my ketogenic lifestyle journey because a friend offered me hope that this lifestyle could help me with the Lyme Disease symptoms I'd been battling for over 10 years.
Hope?? For my Lyme Disease?? Sigh me up!! I spent countless hours researching and trying to understand the proper way to do keto. Boy was that confusing!! A dear friend suggested I follow her friend "Maria" who was a keto expert & boy was I skeptical. Thank God I did because that's when I found Craig & Maria Emmerich. Truly, that is when my keto journey began. What I learned from them made sense & in no time I lost 3O lbs & thought I was at my goal weight. Little did I know though, my body wanted to lose 20 more pounds after that. I recently celebrated my 54th birthday & I feel more incredible now than I ever have. I had so much success with the keto lifestyle, I became one of Craig and Maria's certified keto coaches.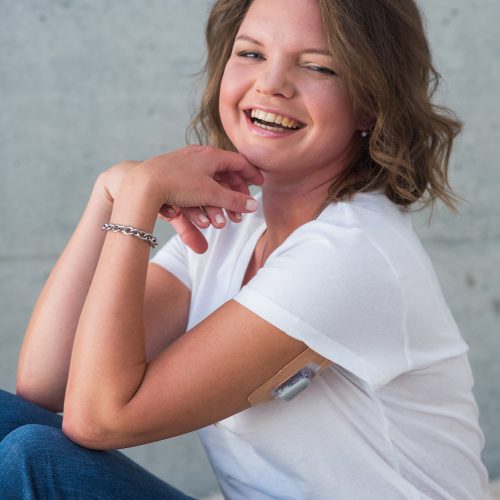 Hanna Boëthius has lived with Type 1 Diabetes as her constant companion for 35 years, and it was as if her whole life fell into place when she started eating real food in 2011. Since her wake up call, she has gained much of her health back, thanks to simply eating the right things and nutrients for her body.
Hanna is an international speaker, writer, patient leader and action taker, who loves diabetes topics that are off of the beaten track. She is also the founder of the very first interactive, 100% real food event, called The Low Carb Universe. It's Europe's healthiest event!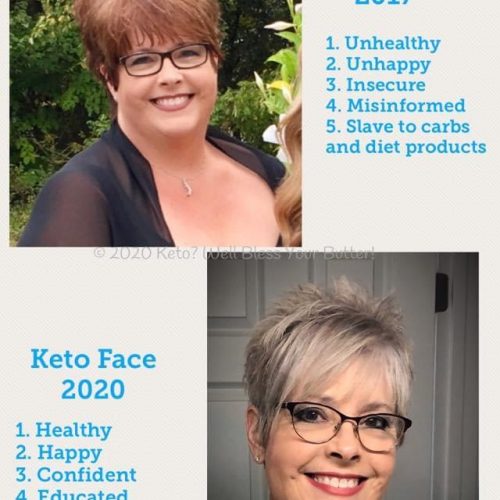 Three years ago, I woke up in pain and tears. I was hobbling around on a walker at 56 years old because the inflammation in my body due to osteoarthritis and other ailments were slowly making me immobile. Of course the 300 pounds I was hauling around didn't help either. I was supposed to be someone in the prime of my life, enjoying my retirement, living life and enjoying grandkids. Yet, here I was, trapped in an old woman's body, very unhealthy, unhappy and obese. I felt like an old beat up car where the options had been stripped out and the parts that were required to keep me running was held together with duct tape. I was about to the point to where they needed to just jack me up and drive a new model in. It had gotten that bad. I finally had reached my preverbal rope's end and was just dangling there by a thread. After living most of my adult life like this, I finally decided I was sick and tired of being ... well ... sick and tired. That day I started being the boss and taking control of my life. Fast forward almost three years. My IBSC, ADHD, fatty liver disease, depression, acid reflux, chronic pain from osteoarthritis and degenerative disc disease (and the list goes on) are ALL GONE. I went from taking a boat load of medication to NONE. And the icing on the cake? I am 125 pounds lighter! Now, at almost 60, I'm gardening, farming, playing with my grandkids and enjoying life like I was meant to do. I feel 20 years younger and better than I can ever remember. I discovered that there is a big difference between being alive and living.
I. AM. LIVING!!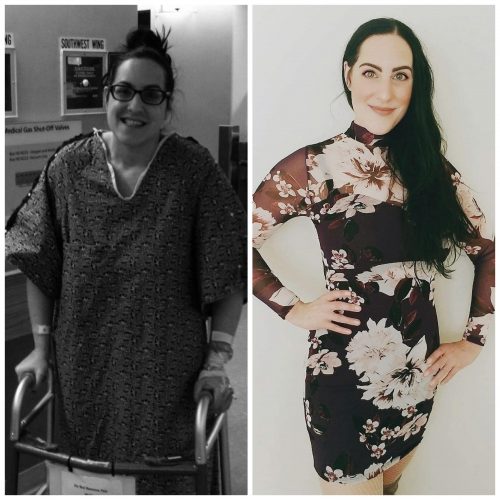 In January 2016 I was diagnosed with cauda equina syndrome, a rare injury to the horsetail bundle of nerves attached to the spinal cord due to a massive lumbar central disc herniation at L5-S1. This required emergency neurosurgery. Being a rare medical event, research was scarce and a recovery protocol did not exist, so I had to create my own. Chancing upon several people that beat the odds with other "incurable" conditions, I discovered the ketogenic diet & the neuro-protective benefits. During my 2 year recovery, I applied ketogenic science I learned from pioneers in medicine & science in combination with an intensive functional training program, learning to walk normally again and achieving a complete motor & sensory recovery. During my recovery I was also able to lose 42 pounds, having previously lost 50 pounds prior to my back surgery, for a total weight-loss of 92 pounds, in addition to putting PCOS & pre-diabetes in permeant remission. Today I am thriving on a zero carb meat based diet, medication and pain free.
Please let me know what you need from me, should you feel my story will add value to your conference and how I can help support your event. The before picture was my first few steps after surgery. I collapsed on the floor after this photo was taken because my legs were so weak. The after picture was taken last year after almost 2 years on a zero carb carnivore diet.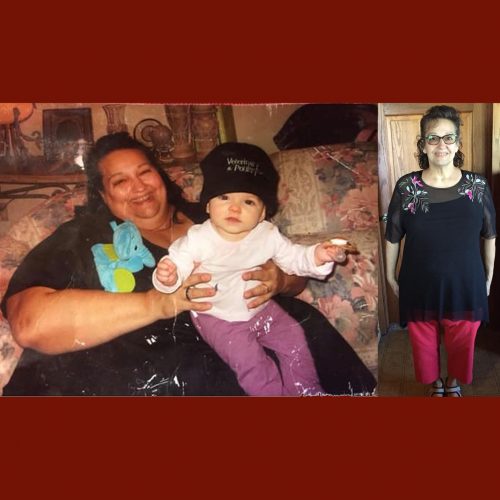 "I'm a lifelong dieter as well. Oh I could lose weight if I severely limited my calories and exercise like crazy but then when I tried to maintain I would gain it all back plus some. I finally quit trying because I was tired of failing. That got me to 410 lbs!! Not good. I agree that knowledge about the Keto diet was key for me. And planning and tracking my food. I've lost 235 lbs with probably another 20-40 lbs to lose. Having the mindset of this is my forever way of eating has helped me." - Twila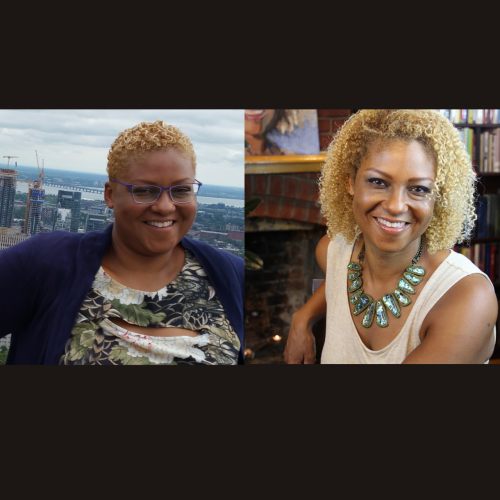 By my family's history, I should have high blood pressure, heart disease & be a morbidly obese diabetic by now, but five years ago I took control of my health and turned that around. Cutting carbs was hard but once I got through it & became fat adapted, I was amazed at how great I felt. Suddenly I had tons of energy, lost 80lbs & most importantly felt like I had a healthy way of eating that was sustainable for a lifetime! Now at age 49, I realize weight gain, aches &pains, and muscle loss, are not a requirement of aging. I continue tweaking my program to optimize my health and I love working with others to help them maximize their potential and feel incredible too.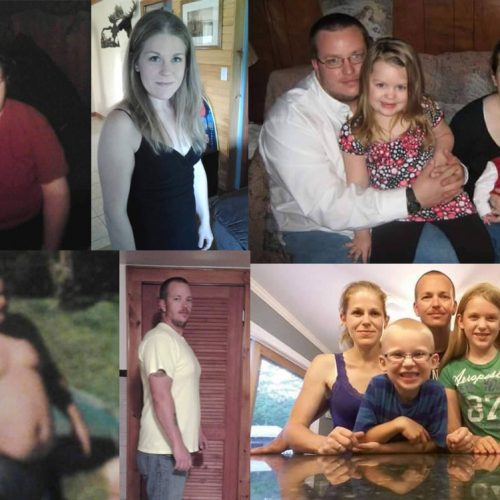 It is a long story of why we did it. Other then the obvious. We did it for our daughter who was having issues being over weight as well. From the age of 5 they thought she was going to start puberty. I guess an effect of being obese. So we needed to do it for her. My wife is 35 now and I am 36. Our daughter is now going on 11. Our son is 7.
My wife stumbled upon your website one day and we decided to give it a chance. I was about 500 lbs taking heart burn meds and blood pressure meds. My wife was pushing 190 on a little 5 foot 3 frame. The weight started coming off instantly. We have been eating this way for 5 years now. My beautiful wife is now 115 lbs (lost 75 pounds).
I no longer take any meds never had heart burn since, and I am down to 219 (LOST 281 pounds). Our daughter no longer has her health issues, and our doctors are so proud of what we accomplished as a family. The use us as "poster child". We have no desire to ever go back. The food is amazing. But most importantly we are healthy. Our daughter is going on 11 and still no puberty. I can't even begin to thank you enough for everything you do and did for us. We are ever great full.
Thank you for the amazing recipes you come up with. Thank you for your hard work and desire to help make others life's better.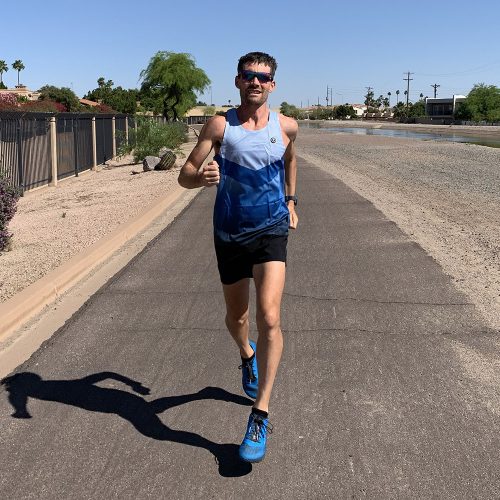 Zach is an extreme endurance athlete, coach, and host of the Human Performance Outliers Podcast. He currently holds World Records for: 100 miles (11:19:13), 12-Hours (104.88 miles), Treadmill 100 miles (12:09:16), 12-Hours (98.6 miles), and fastest documented 100 mile time on a trail (12:08:36). He follows a High fat Low carb (HFLC) diet to fuel his training and racing.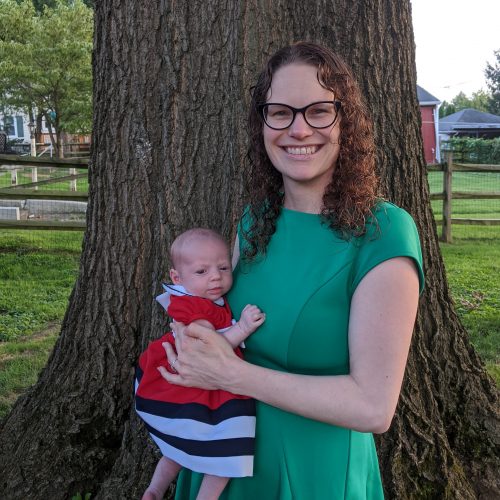 I discovered keto through my functional MD that recommended I start keto to help my treatment for Lyme disease, co-infections, Candida, and mold toxicity. It was one of the best things I could have done for myself and my journey in healing. I was already eating a "very clean whole foods dietary lifestyle" and had tried many different diets over 6 years of misdiagnosis. The ketogenic lifestyle helped heal my body throughout treatment and I was finally able to become pregnant after a decade of trying. Now, I have a beautiful baby and keto to thank for it!
Buy 60 Day Access
Keto Adapted Virtual Conference Recordings Package
You get access to all the recording and content from the entire event for 60 days! All the videos, webinar recordings and content.
$25
Buy Now